North Carolina-based Wilbert Plastic Services has chosen SHIFT to assimilate and present its advanced manufacturing capabilities in a dynamic new website, video portfolio and process photography.
Wilbert operates six plants from Minnesota to South Carolina, and has over 1.3 million square feet of manufacturing space. With years of expertise in both injection molding and heavy-gauge thermoforming, the company is among the largest makers of high quality plastic components in North America.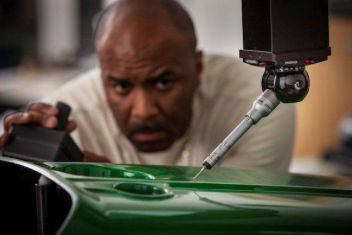 The Wilbert story isn't just size, capacity and experience. It's an ongoing transformation from commodity part manufacturing to earning a reputation as one of the most innovative resources in the world, with deep relationships established in automotive, healthcare, recreation, construction, heavy truck, lawn and garden, and other growth-oriented industry segments.
Wilbert doesn't just make parts; it's an inventive resource that brings out-of-the-box engineering, production and program management solutions to many of the world's most respected brands.
Presently, SHIFT is traveling to most of Wilbert's plants to understand and document value-add processes in written concepts, video and photography. Over the years, we've been blessed to learn first-hand about American manufacturing innovation from leadership companies like Wilbert, Automation Engineering, Master Power Transmission, Hartness International and Southern Weaving. We're grateful for the opportunity to do valuable work alongside more than 1600 exceptional employees at Wilbert Plastics!