The end of the year is a good time for planning. That doesn't only mean charting the next 12 months. It should drive us to consider what the future looks like for our industries.
I saw this video called The Future of Advertising Agencies yesterday on LinkedIn. Several good insights stood out to me.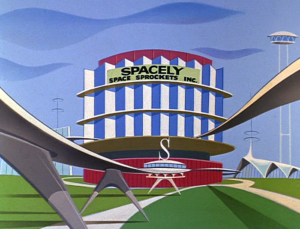 "Agencies in motion will stay in motion; agencies that rest are going to rest in peace. Sean Reardon, CEO of Zenith, Moxie, MRY
"There's such a demand now for regular content to be produced. And because of the cost and the frequency of it, (companies) are having to do that internally. I think what agencies need to do is find a way to produce this at a lower cost point." Tim Washer, Chief Creative Officer, Ridiculous Media.
"Ad agencies are going to have to go to where the audience is, which is basically content, influence, reviews. That's where the influence is; that's where the power is." Mark Schaefer, Executive Director, Schaefer Marketing Solutions.
My take for SHIFT?
1. Content drives marketing communications today.
Every organization is challenged to maintain the flow of fresh content and stand out from its peers. So our mission is to continue to create content that is engaging, relevant, affordable and cost-effective.
2. Video is essential for any content program, regardless of the audience (consumer or B2B).
The issues are cost, quality, message and reach. Most companies have a hard time justifying spending $2500 for a well-produced video that reaches 18 people. Our challenge is creating five, cohesive, 60-second stories from one filming session, and be just as intelligent about getting in front of 1800 qualified prospects.
3. SEO is still the most important battle.
We google when we're shopping and getting closer to a purchase. For 2018, we'll continue to invest in Search Engine intelligence, and how to translate that into keyword intelligence, stronger landing pages, smarter coding, consistent online listings, customer reviews, blogging, third-party referrals, etc.
SHIFT is engineered for frugal organizations that naturally feel every marketing dollar spent should be tied to measurable goals. Every new year is an opportunity to assess our strengths and weaknesses, and ultimately to be a smart investment for growing companies.