Think all MRI devices are about the same? Think again!
Last month SHIFT welcomed a remarkable new client into the Greenville market. Medical Imaging Express, now open at 361 Woodruff Road, is bringing leading-edge global technologies to the Upstate community.
It starts with South Carolina's first truly open, weight-bearing MRI. One of only 13 in the U.S., the new open-room MRI at Medical Imaging Express is in stark contrast to the conventional "tube" devices we've known for years. If you have claustrophobic issues and have endured 45 minutes of stillness inside an MRI tube, you know how unsettling the process can be.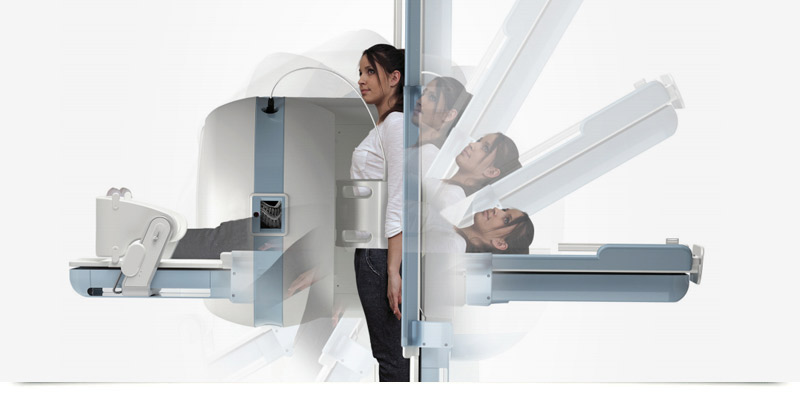 But with the new device at Medical Imaging Express, the experience is entirely different. Once the patient is secured onto an ergonomic bed, the unit is able to slowly tilt vertically until it's approaching an upright position. All the while, you're in a comfortable room and able to look out a window. If needed, children or other nervous patients can be accompanied by a family member holding your hand during the entire procedure.
Better Scans. Better Experience.
By using a more vertical alignment, the device simulates a more natural stand-up, weight-bearing position, so that scans provide more realistic diagnostic information about the body. This is incredibly useful in diagnosing spine injuries or sports-related injuries to the hips, knees or ankles.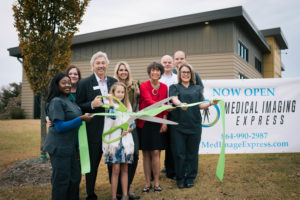 We're excited about working with owner Brad Childs and his team to bring not only this new technology, but a completely patient-centered approach to the Greenville medical community. For more information, visit the new website at medimageexpress.com.