As of this morning, Harper Corporation had 318 followers on Facebook, and continues to post frequently. The precast company Metromont has 420 followers. SHIFT currently has about 500; that's a net gain of about 100 over the past 4-5 years.
So why do we even do this? Why do B2B organizations spend time on Facebook?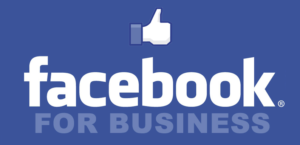 Most B2B marketers realize Facebook, Instagram and Twitter are not sources for new business growth.
What they do showcase is a vibrant company culture, which is important to people seeking brighter career opportunities. Facebook is also a great way to keep the families of employees tuned into what's happening at the office/plant.
The nice thing for B2B marketers is the impact LinkedIn has in building a consistent brand image. The Harper corporate page has over 2000 followers; Metromont is topping 1000. We see smart companies using LinkedIn both on a corporate level and through individual posts to establish thought leadership and bring new projects to light.
Whatever your social media strategy, we recommend these ideas:
1. Develop a specific rationale for each of the social media platforms you're using. If you don't know why you're publishing content there, consider closing the account.
2. Don't be random about your posts; create a content calendar. It forces you to take a more purposeful, disciplined approach.
3. Automate your publications with tools like Hootsuite, Buffer or Postplanner.
4. Be human. Here's some good advice I read a few weeks ago from Scott Oldford, a guest blogger on Entrepreneur.com: If every post, email and message you publish is about your products and services, you are not treating customers as humans. Share your story and life with them, ask them questions and invite them to share their own thoughts and feedback. Conversations are not a one-way street, so start speaking with your audience, not at them.