Back in the 60s and 70s, Baby Boomers changed American culture at its core. Today, with smartphone in hand and different attitudes about seemingly everything, Millennials are having a similarly profound impact on what we buy and how we buy it.
Born roughly between 1982 and 2004, Millennials are the single largest generation in American history.
Goodbye Applebees
In contrast to generations that preceded them, Millennials tend to prefer access to ownership. Think about it: when it comes to homes, cars, music and luxury products, Millennials are fine with renting houses (or living with parents), ride sharing, Ubering, Spotifying or just putting off the purchase of expensive things. (Here's a great reference report from Goldman Sachs, "Millennials Coming of Age.")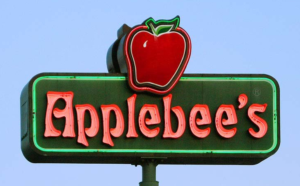 They're not brand-adverse, but certainly not brand-driven. They get their coffee from Greenville's Village Grind and Methodical Coffee. They go out of their way to find craft beer. They steer clear of traditional department stores. They don't go to Applebees and other casual dining chains, preferring to cook at home. They never go in a bank. (For more purchasing insights, link to this article from Business Insider, "'Psychologically scarred' millennials are killing countless industries from napkins to Applebee's — here are the businesses they like the least.")
A Millennial's Most Essential App?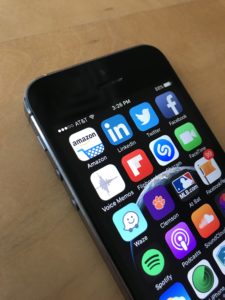 In the recent ComScore 2017 U.S. Mobile App Report, respondents are asked to select which three mobile (smartphone and tablet) apps are their most essential and, therefore the most difficult to go without. According to an article in PR Daily last week, "at the top of the list was Amazon, with 35% of 18-34 year-olds selecting that app, followed by Gmail (30%) and Facebook (29%). Nearly half of all Millennials have their Amazon app accessible on their home screen."
As a baby boomer, surrounded by smart Millennials, this is a fascinating time to be in marketing. It's enjoyable having the opportunity to help traditional family businesses speak both the language of traditional consumers, as they learn to broaden their appeal to a powerful new generation that's unbound by convention.
If you're in this boat, and would like to talk more, please reach out. We don't know all the answers; no one does. But our creative minds love the challenge!