Not long after we moved into our swanky new office in the 70s-styled glass exterior showplace on Vardry Street, across from Greenville High School, we noticed a proud red tailed hawk taking a break on one of the light towers looming over Fluor Field.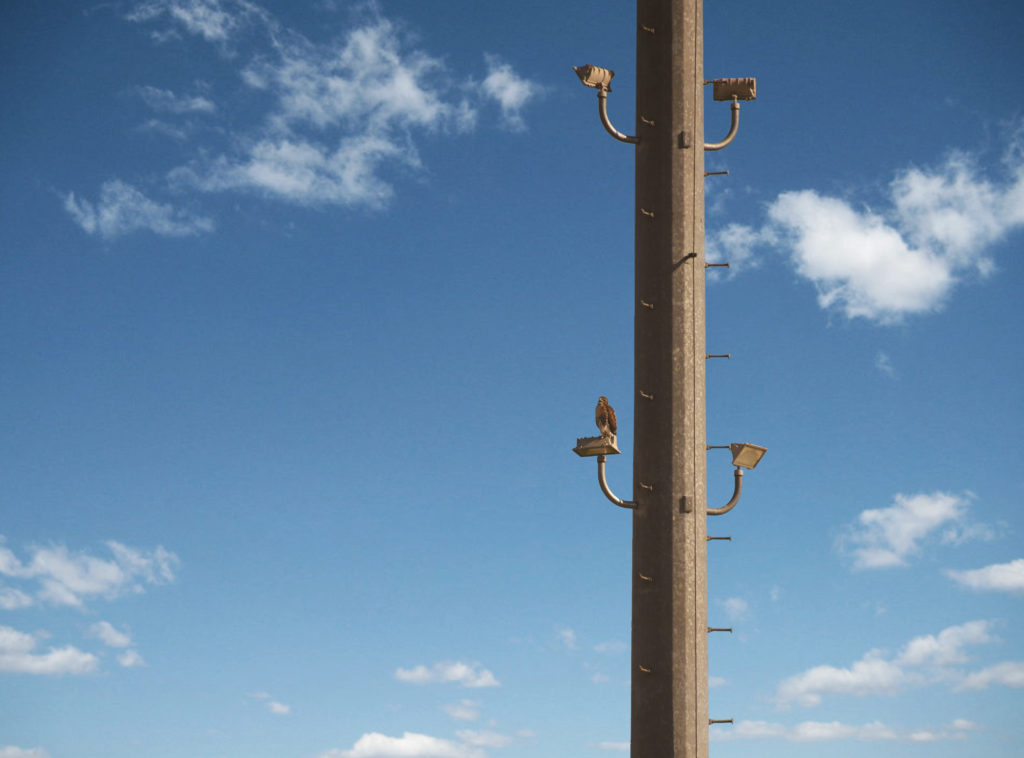 I named him Dominique, after 9-time NBA All-Star and beloved Atlanta Hawk Dominique Wilkins … aka, the Human Highlight Film.
Those rare days when Dominique takes a day-trip somewhere deep into the Blue Ridge (we think for some illicit red tailed romance, but it's none of our damn business), always feel a little out of sync, knowing that our friend and protector is not on some thousand-foot stanchion overlooking all of Greenville's West End.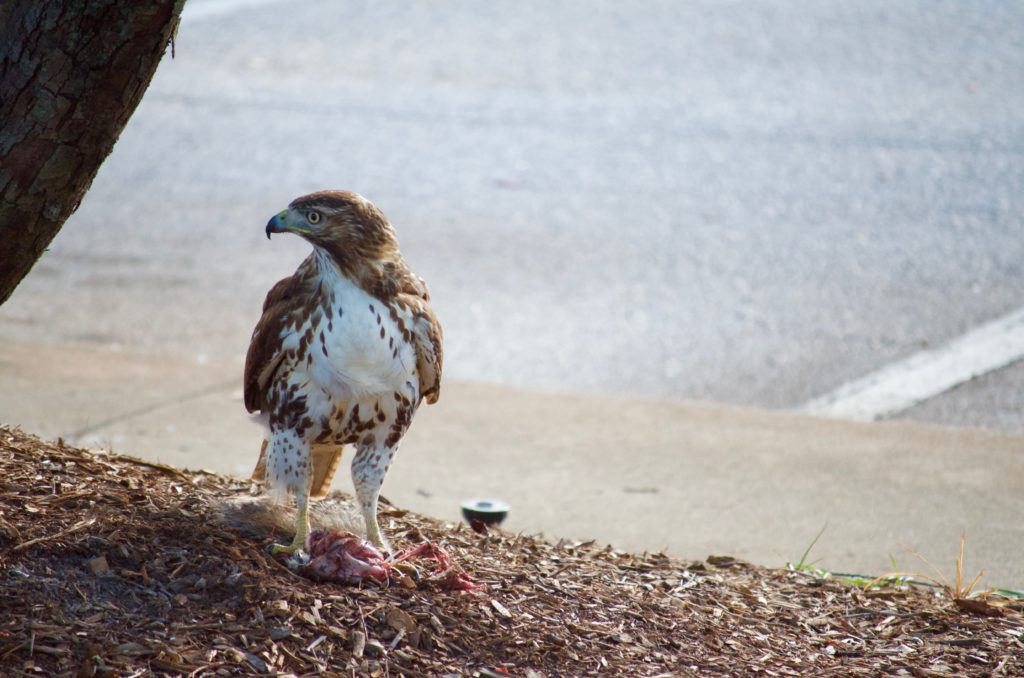 Feeling frisky upon his return, Dominique will occasionally spot an unknowing small rodent, and like Augusta Road's elite dining at nearby Brick Street Cafe, he'll enjoy a tasty lunch with friends.
No doubt the impending visit by the Columbia Fireflies' Tim Tebow (June 13-15) will knock Dominique off his well-deserved perch. But like all of the great ones, he's happy to share the spotlight for a few days with a deserving professional.
If you're coming to the game, take a look around and when you see him, tip your cap to our pal.