Two weeks ago, SHIFT had the opportunity to assist Doug Dent, CEO of Greenville Revitalization Corporation, with a media event to kick off the build-out of the new Textile Heritage Park. Located near The Lofts at Monaghan Mill, in the center of the "Textile Crescent," the park will feature a small museum, along with displays set up to commemorate each of Greenville's most significant textile plants.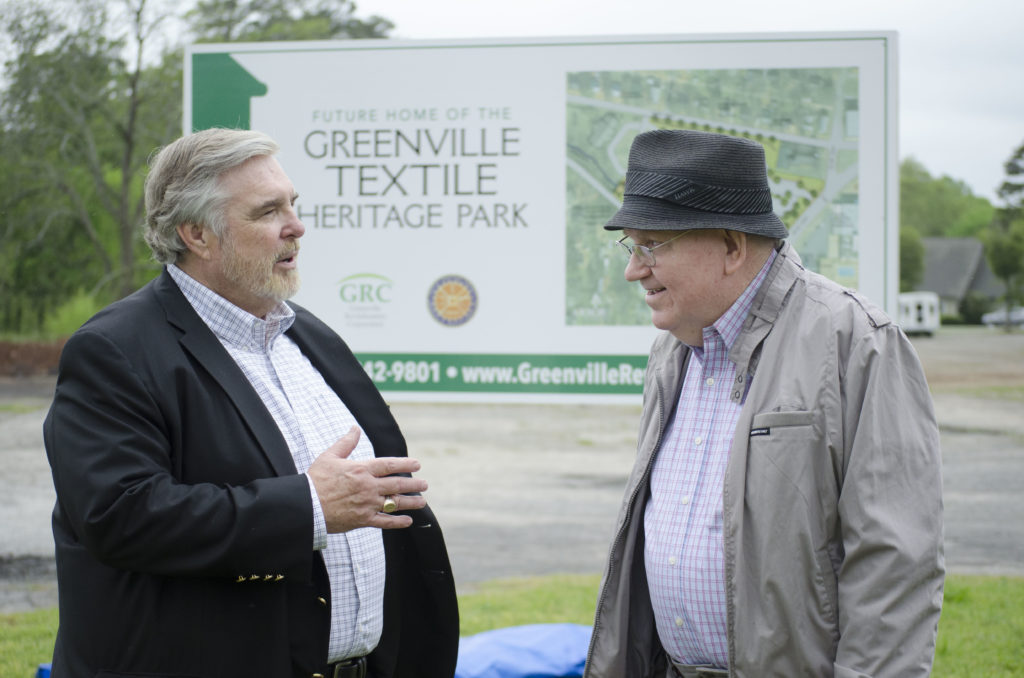 We were gratified by the interest our local media took in the event. But most poignant was seeing the expressions of representatives from the Greenville Textile Heritage Society. Most of these are men and women who worked in these proud structures when Greenville was rightly acclaimed as the Textile Capital of the World. For them, it's deeply rewarding that younger generations will be able to understand and appreciate the unique local textile culture that was so alive during the 30s, 40s, 50s and 60s.
It's a tremendous credit to Greenville's leaders that our city was able to bounce back as textile production gradually moved to other parts of the world … when the regional economy really didn't have a back-up plan. But in their heyday, these textile plants put Greenville on the international map.
Taking Care of Our Own
As its name suggests, Greenville Revitalization is about the future of the Textile Crescent, even as it helps to honor the past with the Greenville Textile Heritage Park. We look forward to working with Doug and the GRC Board to bring new opportunity to the communities surrounding these mills. Without the GRC's vision and follow-through, thousands of good people will continue to find themselves isolated from Greenville's prosperity. The GRC mission is as important as that of Upstate Alliance and the Greenville Area Development Corporation.
To the extent that we can use our creativity and resources, we should feel a responsibility to take care of our own.
(Photo: Jessica St. Clair Smith)