Open the "Branding" section from the popular content aggregator Flipboard and 80% of the articles you'll read are about "Personal Branding." Think about that for a minute.
If you could go back to the 2003-2009 timeframe and walk through the "Business" section at Barnes & Noble, you would have found dozens of books about corporate branding. Just now, on my office bookshelf, I found these favorites: The Purple Cow, by Seth Godin (2003); Creating Customer Evangelists, by Ben McConnel and Jackie Huba (2003); Small Giants, by Bo Burlingame (2005); Made To Stick, by Chip and Dan Heath (2007); The New Rules of Marketing & PR, by David Meerman Scott (2007); The Wow Factor, by Frances Cole Jones (2009).
These books weren't written for the Fortune 500. They were published for small and mid-sized businesses seeking to differentiate themselves within their peer groups.
So why the shift from corporate branding to personal branding? Here's my quick take:
1. Social media is, collectively, the new PR platform. And social media is driven primarily by individuals, not corporations. Think about LinkedIn, the most important social media program for business professionals. We rarely look at corporate LinkedIn pages, unless we're looking for a job; instead, we go to personal profiles for news and insights.
2. Today's under-50s don't expect to be employed by one organization for 10+ years. Daniel Pink's concept of Free Agent Nation is a reality today. Businesses face almost the same challenges as college basketball coaches with today's "one-and-done" student-athletes. This lack of continuity makes it difficult for companies to cultivate the stable management teams that believe in a long-term brand vision.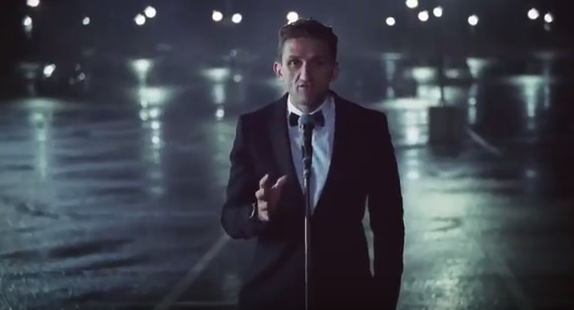 3. The power of the independent "Influencer" has paralleled the decline of the national media in launching new brand concepts. Millennials are far more fascinated with quirky self-made personalities like Casey Neistat (the guy pictured above in the brilliant new Samsung commercial) than some millionaire talking head.
So we've spawned a new generation of free thinkers and we've given them dynamic digital platforms to announce their personal brands to thousands of young believers.
It's a fascinating time to be in our industry. The old rules of marketing, branding and PR are all but destroyed. Time to look around, acknowledge and embrace the new world.