We want to send out our heartfelt thanks to executive director Helen Fields and her board of directors at the South Carolina Ovarian Cancer Foundation for their trust in our agency to bring new energy and clarity to their primary communications materials.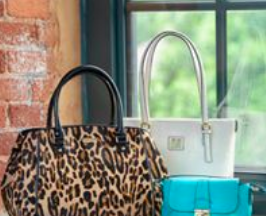 Based in Greenville, the SC Ovarian Cancer Foundation is dedicated to improving the health of women through education on the warning signs of ovarian cancer, support of those diagnosed with the disease and promotion of ovarian cancer research. The true mission of the organization comes alive every year at the Handbags for Hope event, a jubilant gala that brings ovarian cancer survivors together with hundreds of deeply involved supporters from throughout our community.
SHIFT will be developing a new website, an overview video, and realigning all printed materials for the Foundation. We are honored to have the privilege of contributing our talents and passion to these deserving women and their families.